Frugal Education


Action Cards
A practical tool for creating frugal education designs
Design education in a frugal way!
The Frugal Education Action Cards are an easy to use tool for rethinking education design in frugal and sustainable ways.
The cards are comprised of 27 frugal education considerations, organised by their associated aspects and overarching principles.
Each card is designed to act as a prompt to inspire your creativity when considering how to best apply it within your design. This will take some creative thinking on your part as you leverage the materials and resources at your disposal to craft innovative education design.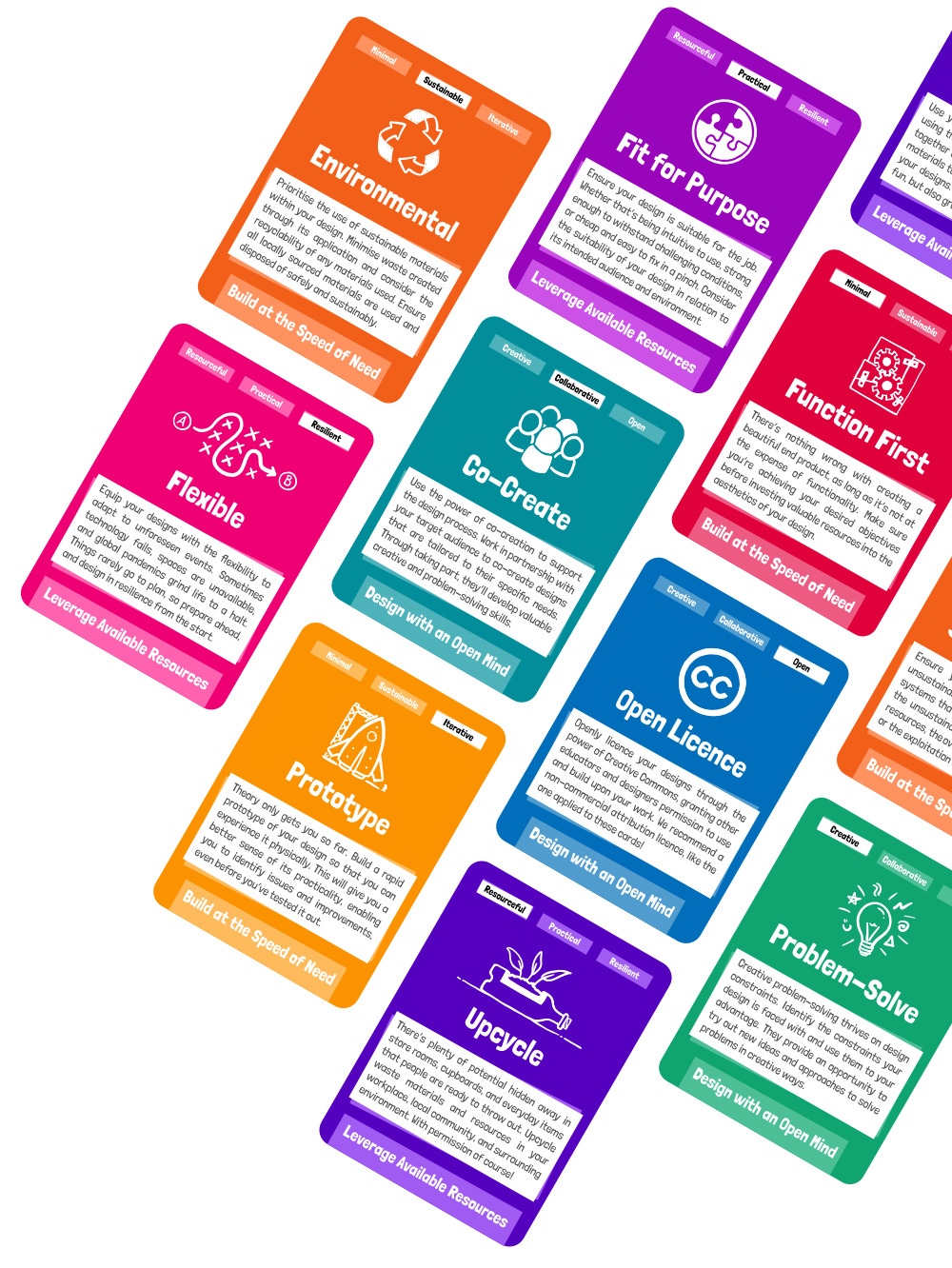 The cards are split into three separate decks; one for each guiding principle.
Each guiding principle is broken down into three key aspects of frugal education.
Each aspect is comprised of three considerations, each designed to spark your creativity!
The cards are free to share, print, and remix!
In the spirit of frugal education, the action cards are provided as an open education resource that anyone can download and use, for free, forever. 
All of our resources are released under a Creative Commons licence, CC BY-NC-SA 2.0 to be precise.
This means anyone can share, adapt, remix, and redistribute this resource for non-commercial purposes, provided you give attribution to the original creators. You can find out more here.
A4 Printable Sheets
Print your own copies of the Frugal Education Action Cards using any colour printer!
(A4 size double-sided PDF)
Card Design Files
Translate and print custom versions of the Frugal Education Action Cards using the design file!
(Adobe Illustrator compatible PDF)
Join the conversation on Twitter


#

FrugalEducation